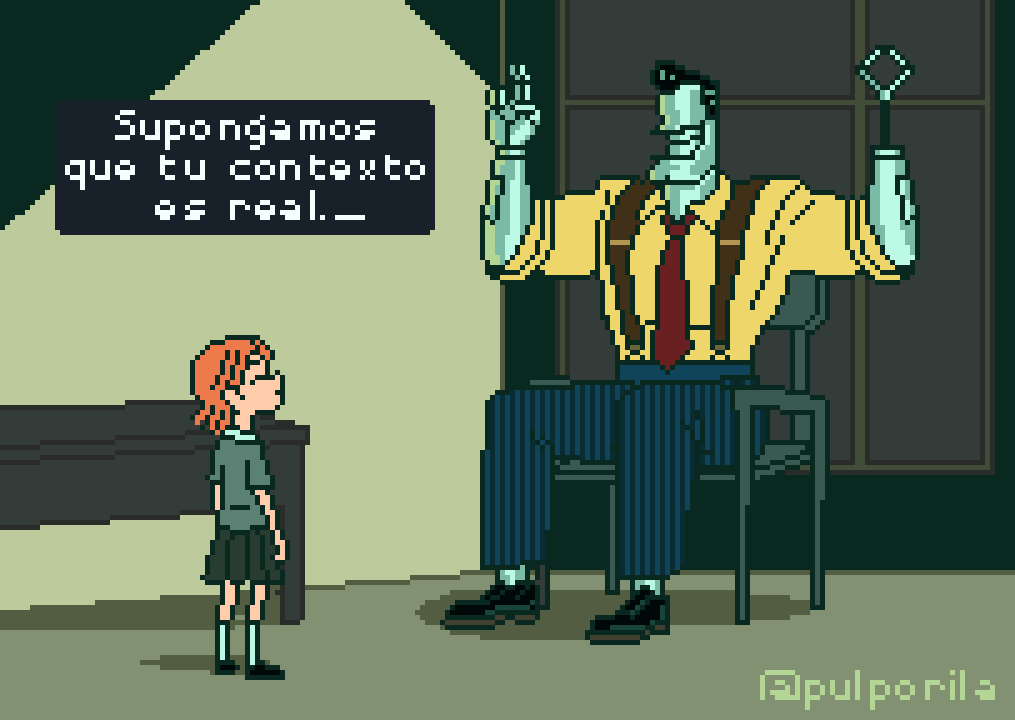 I draw mainly to create characters and narrative images. My work is influenced by ancient art, mythology, literature, and the culture of my country.

One of my favorite mediums is ink. Inking is the most important part of my process, since I believe that the weight of the lines, by themselves, can characterize an image. Color is a matter that I resolve subsequently, and I tend to look for an organic feel at all times, even in digital art.

•• ━━━━━ ••●•• ━━━━━ ••

Dibujo principalmente para crear personajes e imágenes narrativas. Mi trabajo está influenciado por arte antiguo, mitología, literatura y la cultura de mi país.

Uno de mis medios favoritos es la tinta. El entintado es la parte más importante para mi proceso, ya que considero que el peso de las líneas, por sí mismas, pueden caracterizar una imagen. El color es una cuestión que resuelvo posteriormente, y tiendo a buscar un finalizado orgánico en todo momento, inclusive en arte digital.