Anatomy Corp. started when I doodled a funny secretary girl and an American robot back in highschool. I really liked the dynamic of a silly authority figure and their clueless lackey, but eventually, I also became interested in retro-futurism, robotics and old comics/cartoons like Space Ghost and Love & Rockets. This would help me set the tone down.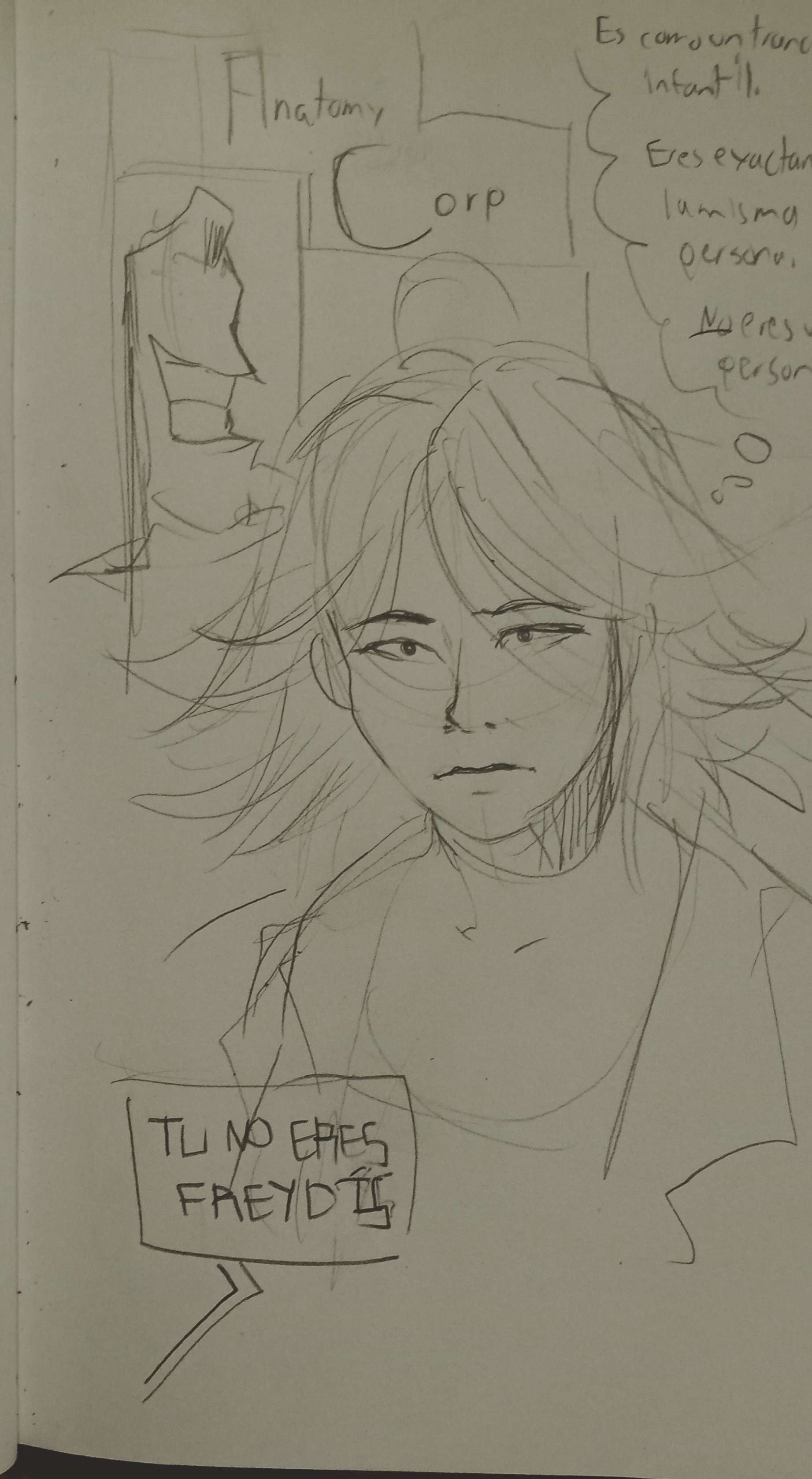 2022 sketch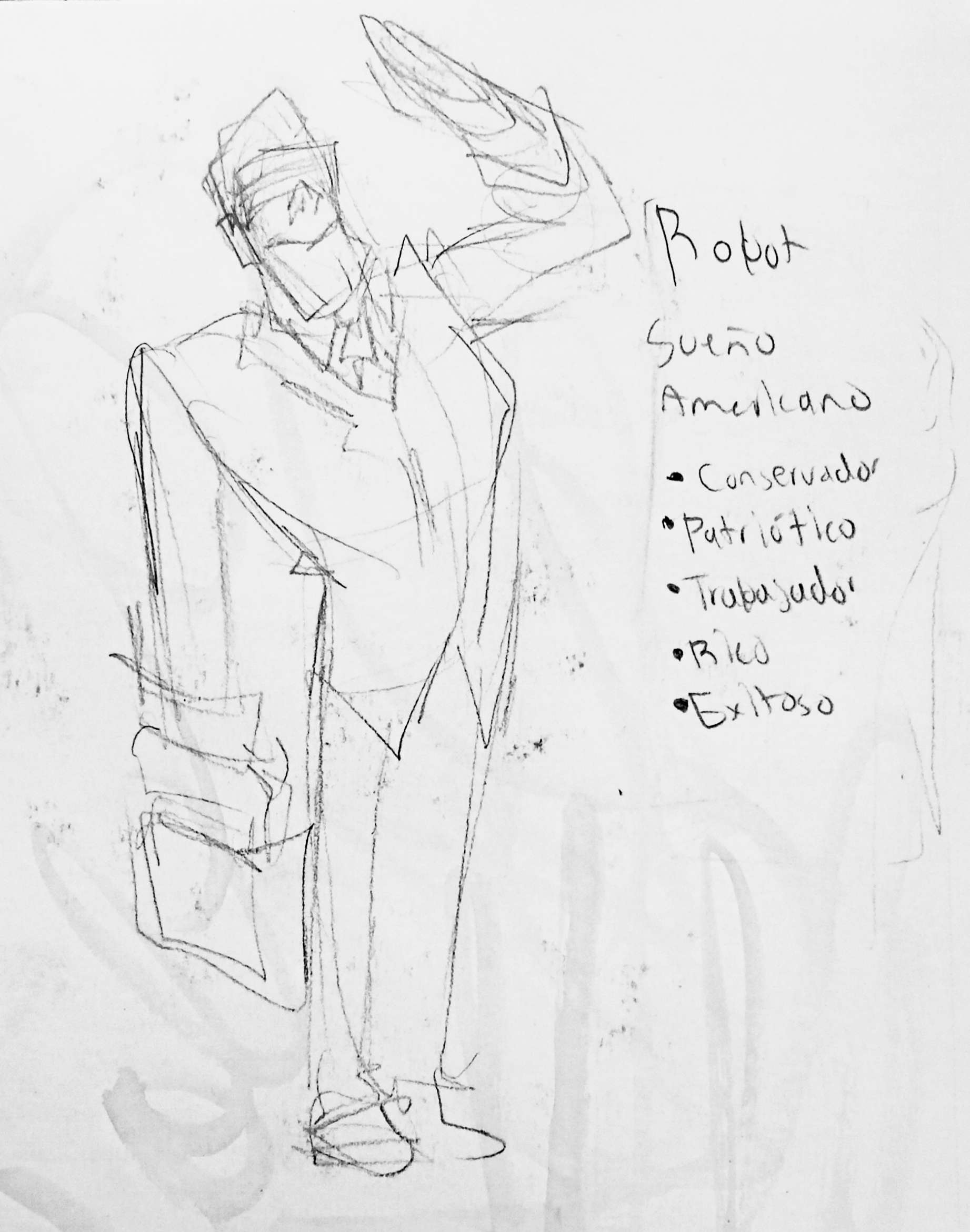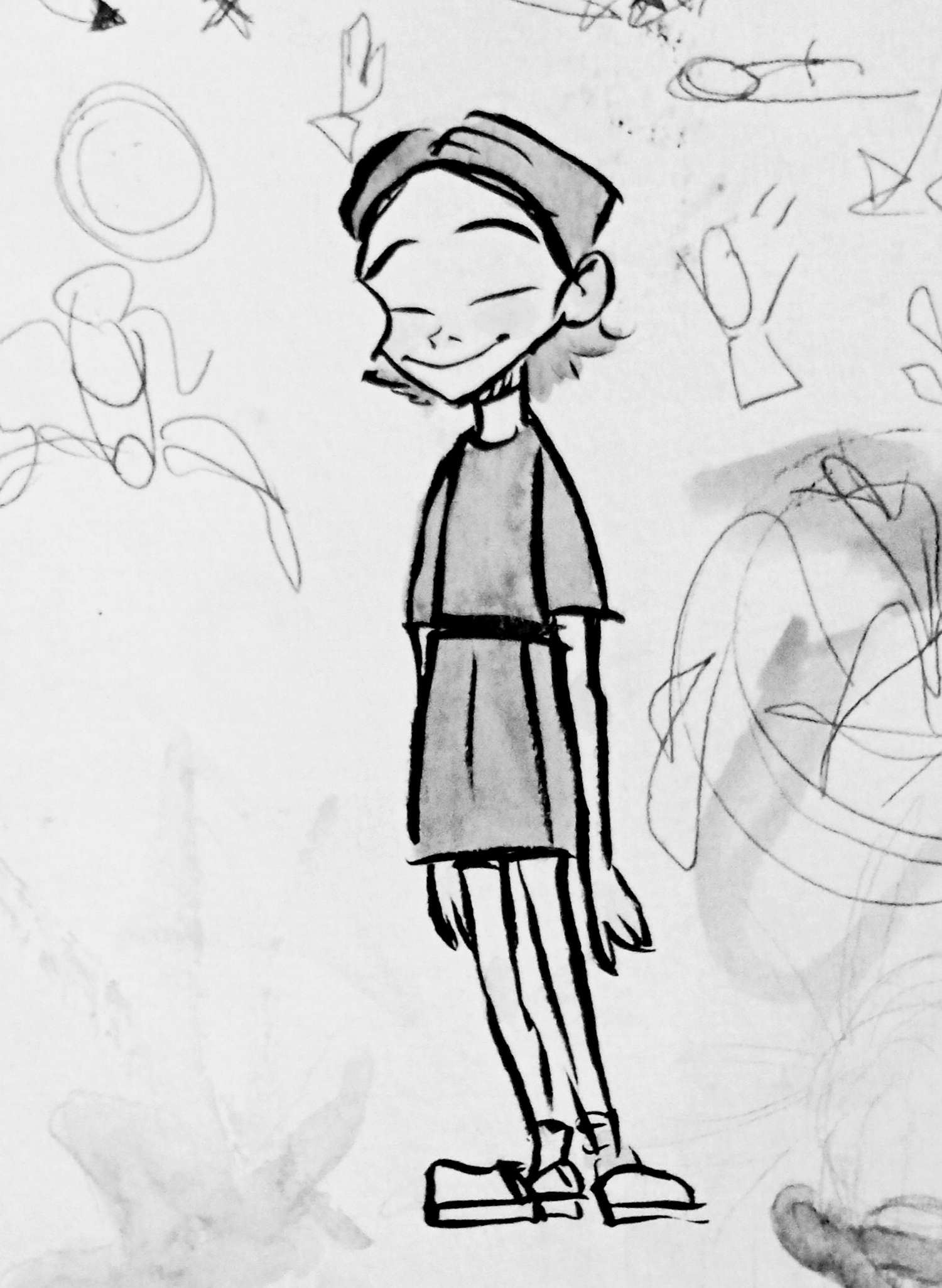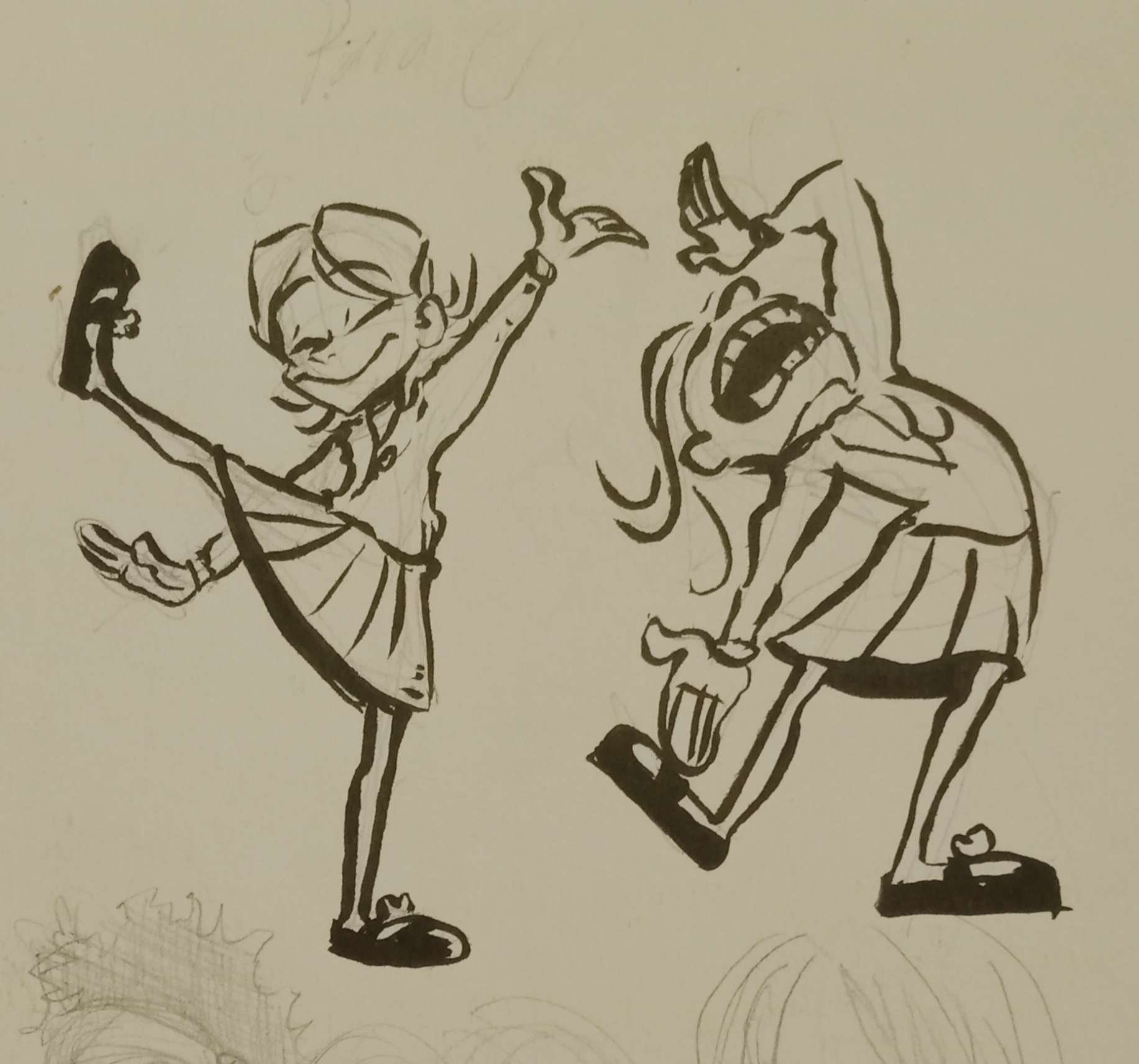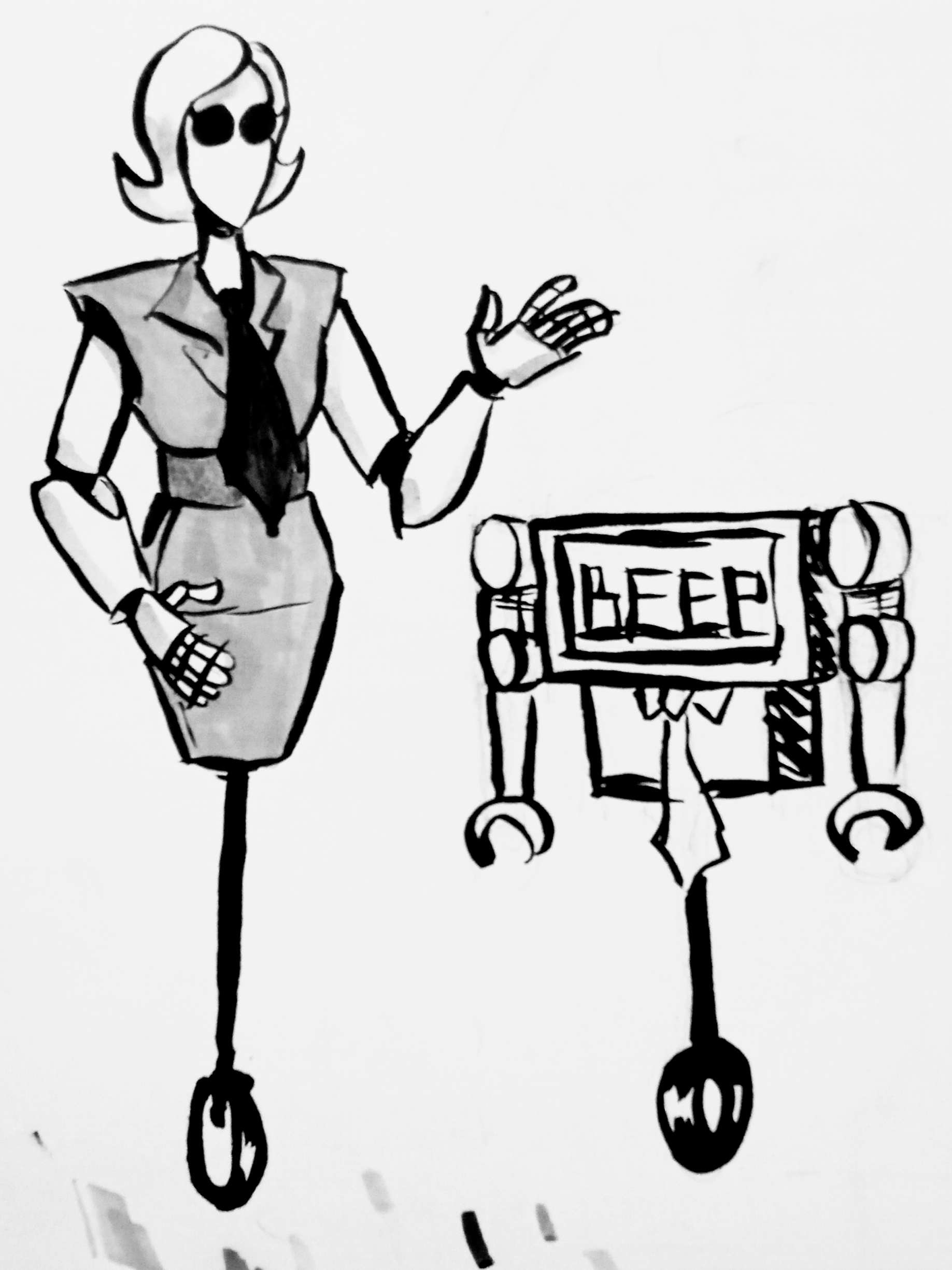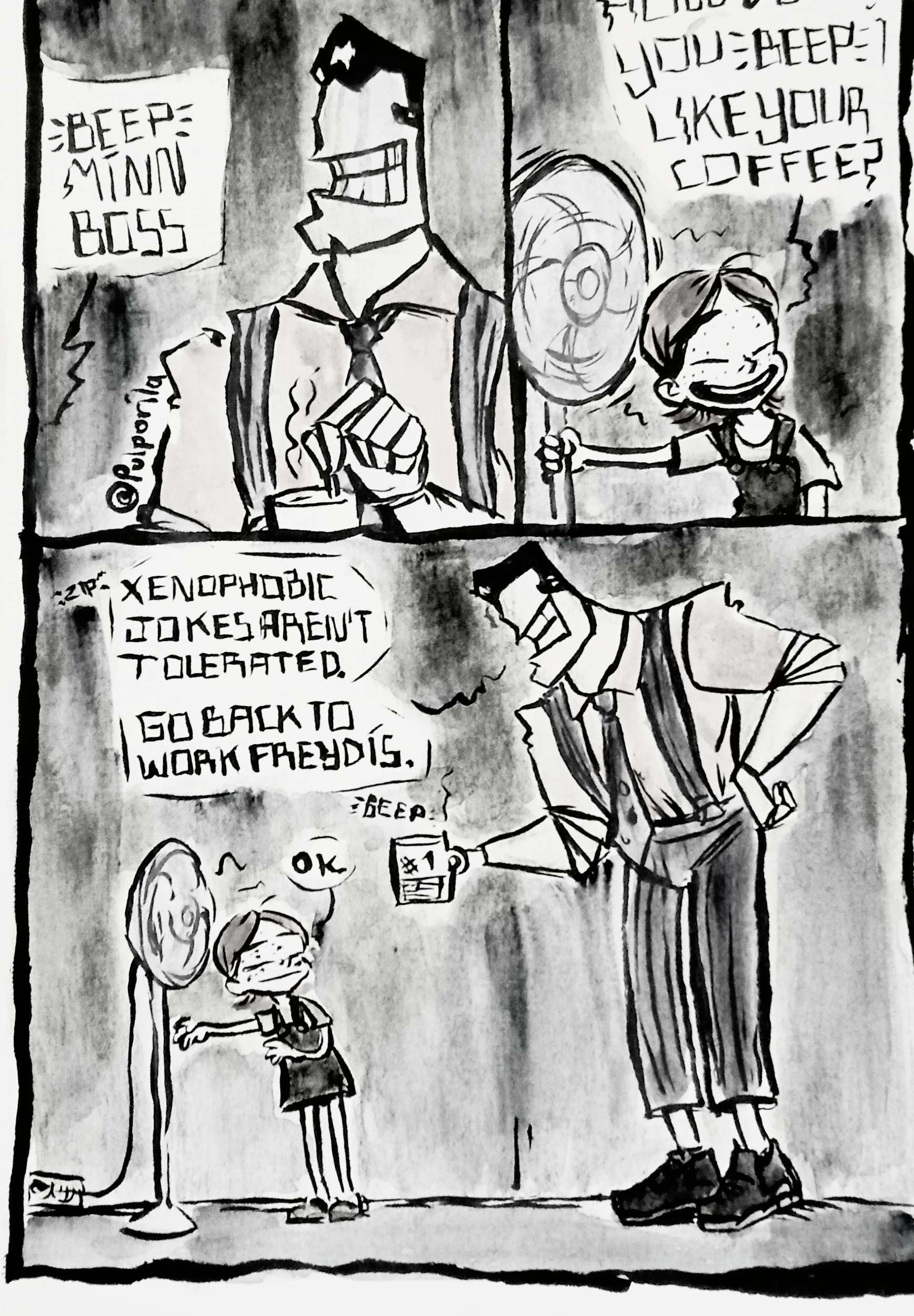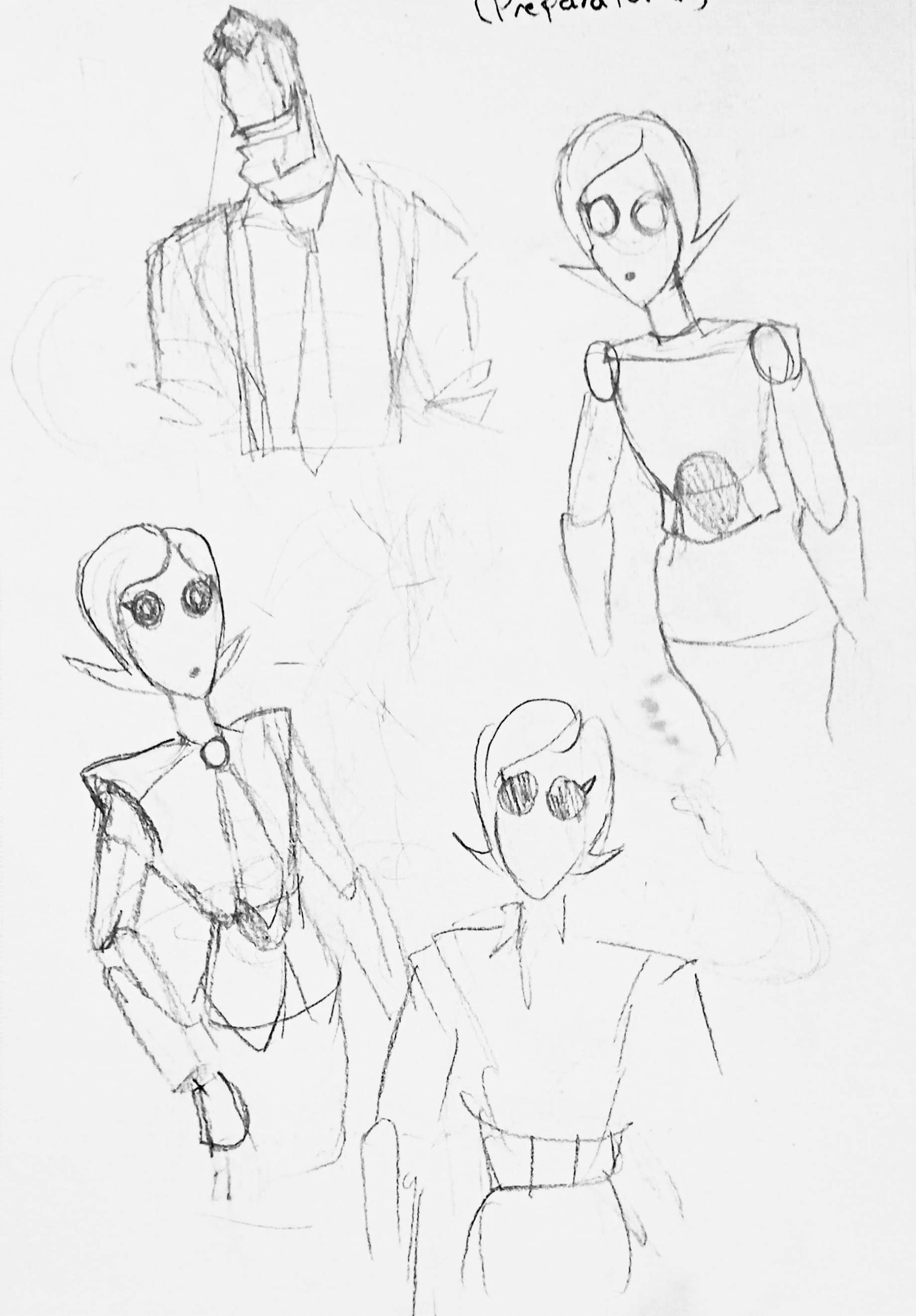 I initially wanted Anatomy to be a videogame. My good pal Planta helped me a lot in the attempt to bring that idea to reality with coding and some concept art (if you're nice enough, perhaps he'll wish to share it!), but not only we did not have a concise gameplay for it in mind, college was also starting to eat us alive at that point. Here are some sprites I managed to do: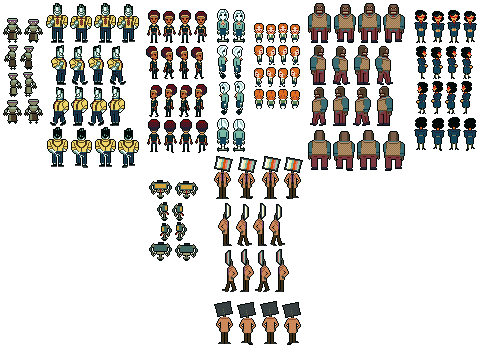 However, I found potential in illustrations. I know I'm not a game developer, but I still wish to make the viewer feel like they can interact with my characters and their world, which is why I'm interested in expanding this project through a visual novel, though I just may create some comics to lay the story down first.